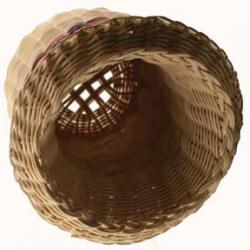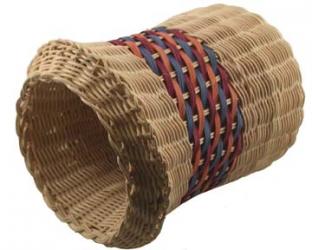 Our brand new Double Wall Tall KIT is a combination of great basket weaving techniques with #3 round reed and your choice of several flat reed combinations. 8" wide x 10.5" tall
Learn square openwork base, Double Wall Weaving, twining weave, 2 different closed borders and a diagonal flat reed randing technique with your choice of 4 color assortments.
This is a Medium to Advanced design.