Give th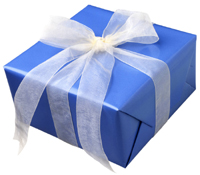 e Gift of Learning~ the Craft Basket Weaving is skill that lasts a lifetime! To help you make the very best gift choices for your hand-crafting friends, our Staff has contributed their gift suggestions for Children and Adults.
Scroll down this page to see our selections and click on the product links for complete details.
KIDS TWEENS & TEENS BEGINNER ADULTS ADULTS WITH WEAVING EXPERIENCE
A GIFT CERTIFICATE is a thoughtful way to let them select what they need for their basket weaving projects. Our simple form delivers it via e-mail or US Postal Mail. Click here.
The Kids Kit is the choice for Guaranteed Success.

Fun, fun, fun!

Perfect for a Mom & Me or Grandparent & Me afternoon. $7.05

These baskets have wooden bases to introduce a young person to basket weaving without having to deal with both spokes and weavers in his/her first project.

If you want to offer a few projects in one package,

the Kids Sampler is the one to get. $19.65

Makes 4 baskets with different base sizes and shapes. Click for more information.


For Students, ages 12 through Adult

The Internet Special teaches FIVE different baskets.

A fantastic value! $40.70

Year after year, this is our most popular kit!

The Cape Cod Blueberry Basket Kit is a good basic choice.

Not too big. Not too small. A first timer's 3 hour project. $11.20

The

Slotted Base Bowl Kit

$15.75




and the Bread Basket Kit -also $15.75- have beautiful hardwood, slotted bases for an easy start.


For Beginner Adults




The

Cape Cod Blueberry Basket Kit

for a simple, very inexpensive choice. $11.20

Want to spend more and give 5 different basket projects in one kit?

The Internet Special is the one to get. It's our most popular basket kit. Guaranteed great results. $40.70

Bread Basket Kit

$15.75 and

Slotted Base Bowl Kit $15.75 are two "can't go wrong" choices.

For Adults who have woven a bask

et

The Big Kit Special has 3 much larger baskets for those who are already hooked on basket weaving. $54.10

Click for more info on this impressive kit.




A Spokeweight is, no doubt, the handiest tool for basket weaving. $9.50

Basket Weaving Books

Wicker Basketry by Flo Hoppe is a good book

for someone who enjoys weaving with round reed.

Pine Needle Basketry by Judy Mallow is a good choice for a basket weaver who

a/ has expressed interest in this unique style,

and

b/ lives in Florida or other state where long needle pines are found.