All Basket Weaving Supplies are NOT created equal!
Our products are Absolutely Guaranteed to be Superior Quality- and worthy of your time and effort!
The 5 baskets shown at left are our Internet Special- for $39.45. The perfect start to a rewarding hobby. If purchased separately, these 5 kits cost $51.95. Save 24%! Never woven a Basket? With our step-by-step, fully illustrated instructions, you'll love it! BUY NOW

Basketry Toolset includes Reed Packer, Cutting Tool, Reed Snipper, Awl, and Reed Gauge. $12.95 BUY NOW

Buy Gift Certificates here and let them choose their perfect gift.
No Back-Orders. If it's on the site, it's ready to ship today. Basketry- Basket Making - Basket Weaving - Splint Weaving - Cane Weaving - however you say it in your part of the country - we've got it!
Be sure to visit and bookmark our Basket Weaving Tips and Techniques pages. We have many pages of great ideas, basket weaving tips, and technique how-to's. Something for everyone. Learn something new today!

What our Customers are Saying
---
"Thank you for caring about Quality. xxxooo" B.
---
"Just wanted to take a second to send a heartfelt thank you. Your products are VASTLY superior to any that I have ordered from any other supply companies in the past. I am and will continue to be a repeat customer for the 'above and beyond' quality of every bundle of reed which I've ordered from you. It is a pleasure to work with, and my finished products are a reflection of your fine quality supplies. Thanks again and again for being such a wonderful company - I am a third generation basketmaker, but physically unable to harvest my own materials - your site and quality are a Godsend!"
---
"My camp/afterschool kids LOVE your products. I ran a very successful afterschool enrichment with your beginners' kit, which was a hit. I'm trying the peach baskets at summer camp and I expect things will go over just as well. Thank you for packaging such quality materials in such an easy-to-use format!"
---
Dang! You're fast!
---
More Kind Words from our Customers...
We've been using and selling Basket and Seat Weaving Supplies since 1981. We're a two generation family business!
We guarantee that you can trust our experience and quality.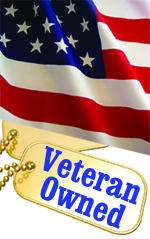 V. I. Reed & Cane, Inc. 3602 D St., Omaha NE 68107

"Helping Weavers Weave Since 1981"
Our warehouse is Omaha is not open to the public.

Phone Orders: 1 800 852 0025 - 1 402 932 2445 - FAX 561 828 5968
9 AM to 5 PM Central time - Monday through Friday

Contact: [email protected]

Returns Policy Prices & shipping costs subject to change.
We do our best to have all prices & shipping costs up to date. We regret that an irregular price appearing as the result of a typographical error cannot be honored.
!-- Facebook Pixel Code -->


[BASKETWEAVING KITS] [SPECIALS] [CAMP & SCHOOL PROJECTS] [FLAT REED] [CHAIR CANE] [CHAIR CANE KITS] [FIBER RUSH SEAGRASS RAFFIA ASH SPLINTS] [ROUND REED] [BOOKS & BOOKLETS] [BAMBOO] [DYES STAINS BASES TOOLS] [KITTY SPLINE] [FLAT OVAL REED] [HALF ROUND REED] [CANE WEBBING] [HOOPS & HANDLES] [SMOKED REED] [EXTRA MATERIALS PACKS FOR KITS] [TEACHER SPECIALS] [PEWTER EARRINGS & CHARMS] [MAIL or FAX FORM] [Tips and Techniques]