Basket Weaving Kits


Give the Gift of Learning~ the Craft of Basket Weaving is a skill that lasts a lifetime!
Since 1981, these "Basketry Studio A" kits are our exclusive line of more than 45 exclusive basket weaving kits.
YES! You definitely get all the supplies you need in each kit: a generous supply of ALL materials – reed, cane, hoops, handles- whatever is needed plus our step-by-step, fully illustrated patterns. Not just one or two illustrations- but an average of 20 separate drawings for EACH kit pattern. Absolutely Guaranteed to turn you into a Basket Weaver!

What tools do you need? Kitchen shears and an ice-pick type awl, for sure. We also have an inexpensive basket weavers tool set on the Tools page with some very handy extras like a reed packer, snips and cutters. We have Extra Materials Packs (one pattern plus supplies for weaving more than one basket) and Teachers Specials for many of our basket kits. A few of our kits:
Sign up for our e-mail newsletter. Receive Coupon Codes in your e-mail and get a link to download a free basket weaving pattern. See for yourself how excellent our kit patterns are!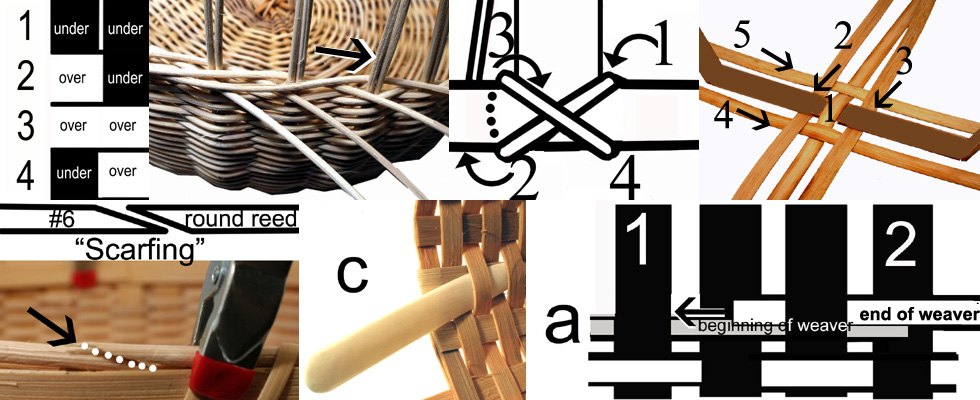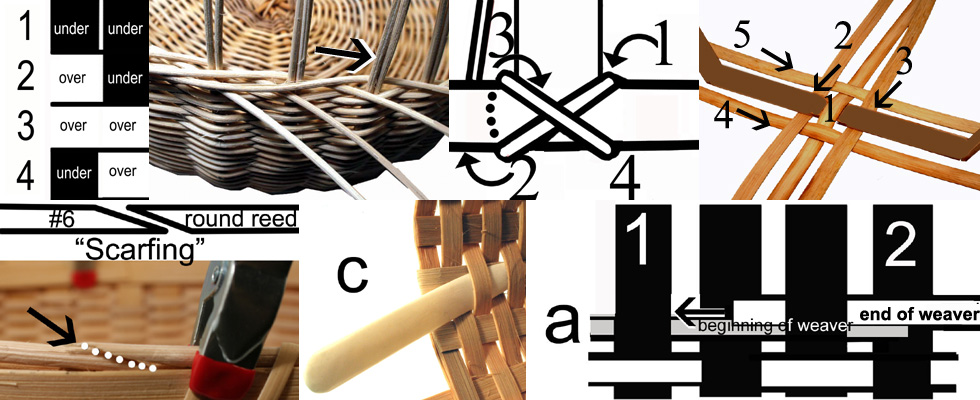 Like us on Facebook. Receive a Coupon Code you can use today!

Basket Weaving Kits