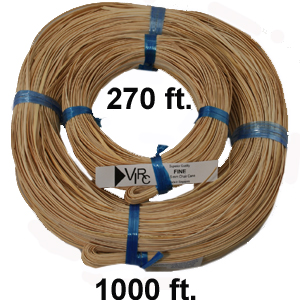 This product is for chairs that have holes around the perimeter of the seat.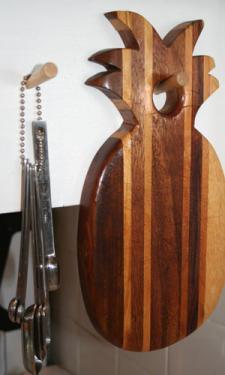 Chair cane comes in two coil sizes:
$13.95 for 270 feet with one binder
$39.95 for 1000 feet with four binder strands.
PLEASE NOTE: The binder cane is wrapped within the coil of cane. It is not separate. Unwrap your coil and locate the binder strand(s), which is/are slightly wider than the cane for weaving.
Binder Cane is also sold by the strand and by the coil. Binder Cane is the finishing strand around the perimeter of a caned seat. It's also used for weaving porch chairs, shown below, and for binding basket rims.
CANING PEGS in the Kitchen
Drill a slanted hole with a 3/16" drill bit. Tap in caning peg. Beautiful wood hanging pegs!